2021 Support Unleashed!
The latest TTS software adds support for 2021 Harley-Davidson Touring, Softail, and XL models.
TTS MasterTune is the premier EFI tuning product for Harley-Davidson motorcycles. We are proud to announce that our latest release has key advantages for the 2021 model year over the competitors:
Faster data collection.
Collect data over 4 times faster than the competitors.
Torque control tuning provided exclusively by TTS.
Take full advantage of the newer models' capabilities using our free WEB service designed specifically for torque controlled motorcycles.
Ready-made tunes for many aftermarket mods.
Use ready-made tunes out-of-the-box or as a starting point to create your own custom tune.
Greater access to ECM adjustments.
MasterTune allows greater access to the ECM adjustments than the competitors. This allows for a higher quality finished calibration to be done.
Saves multiple copies of calibrations for backup.
Stock calibration and tuning calibration are stored on both the PC and the interface for safe keeping.
Up to 8 hours of data collection
Interface allows for up to 8 hours of data collection while riding the bike for fine tuning with real street data, or to find that one trouble spot that only happens on the highway.
Maximum speed limit for all calibrations.
All supplied calibrations have the Max. Vehicle Speed Limit raised to 168 MPH standard.
Real Time Cell Trackers
MasterTune/DataMaster Exclusive Real Time Cell Trackers when tuning VE, Spark, EGR, Torque tables and more!
Download the latest software to get started tuning your 2021 H-D motorcycle today!
Greater access to ECM adjustments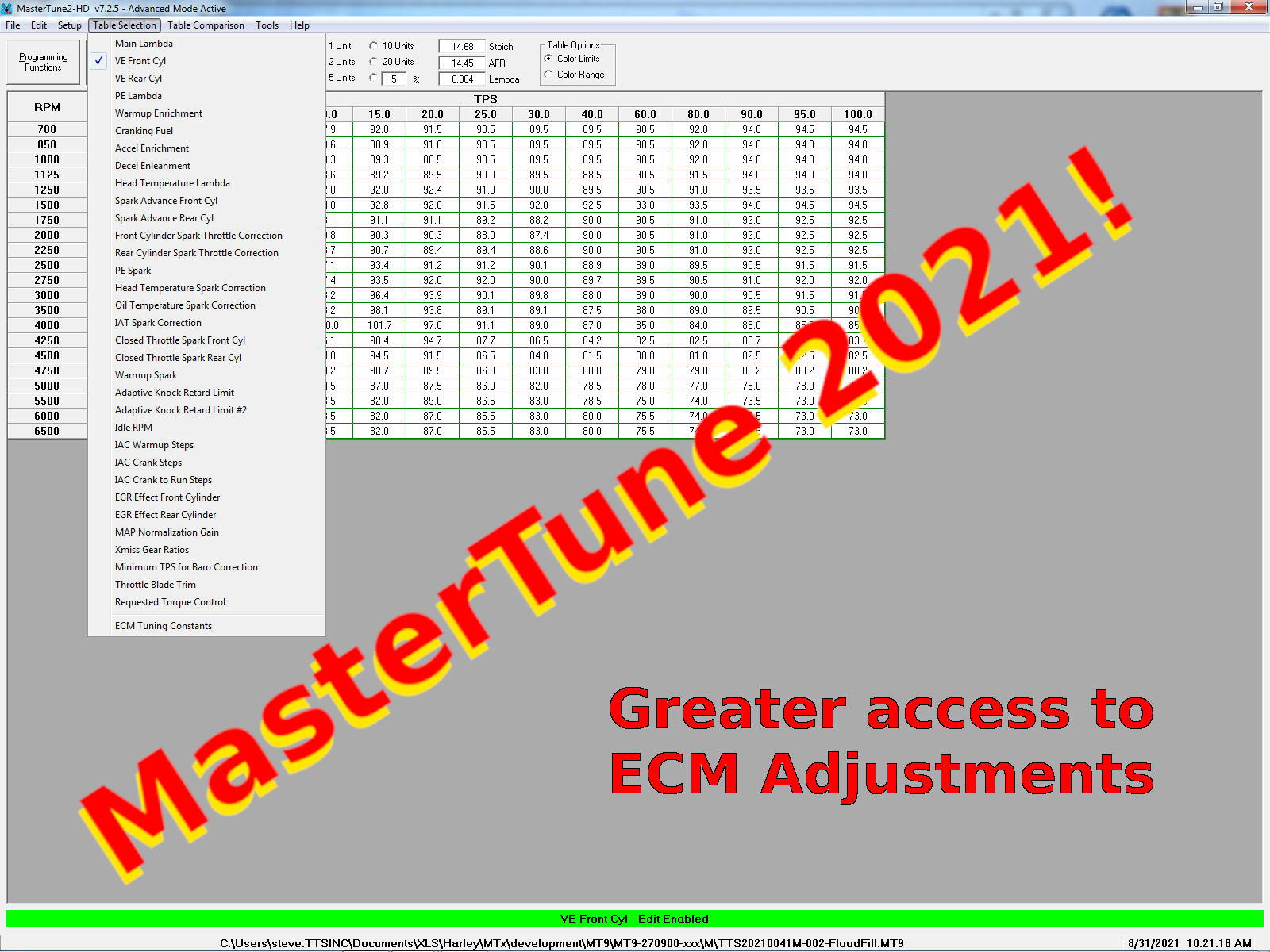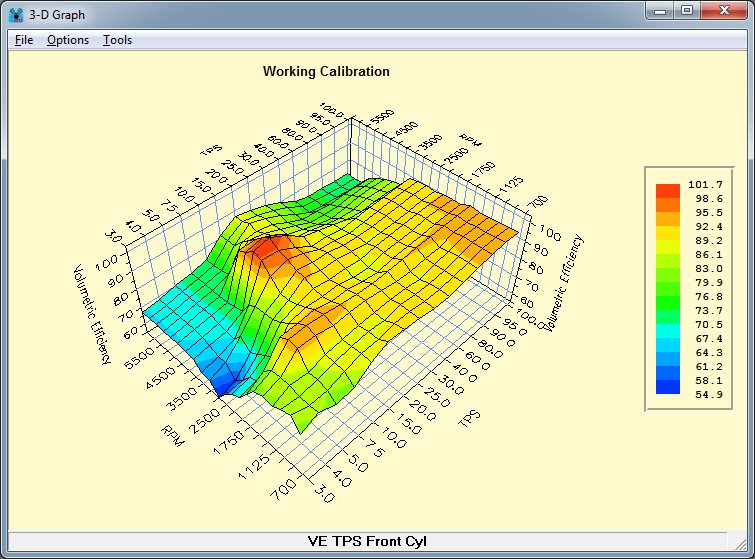 Real Time Cell Trackers