Display Scaling Advisory for MasterTune2-HD
Some customers have encountered display problems with MasterTune2-HD. This typically occurs if the Windows display scaling is set to greater than 100%.
If MasterTune2-HD appears very small on your screen, or if text or buttons are cut off, use the following procedure to fix the issue.
1. Ensure that MasterTune2-HD is closed.
2. Right-Click on the MasterTune2-HD desktop icon, then select "Properties" in the context menu: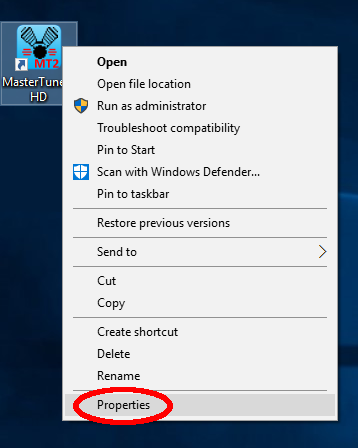 2. Select the "Compatibility" tab
3. Enable "Disable display scaling on high DPI settings"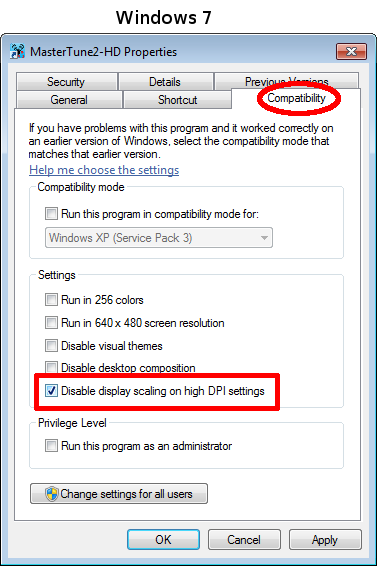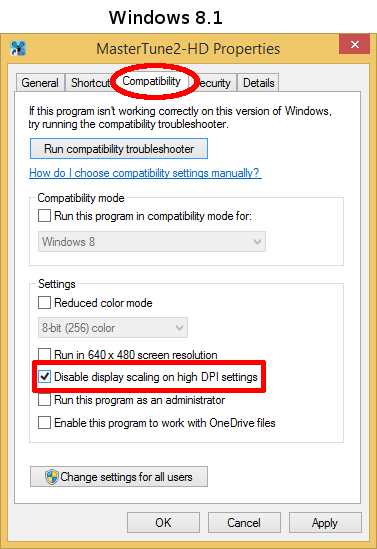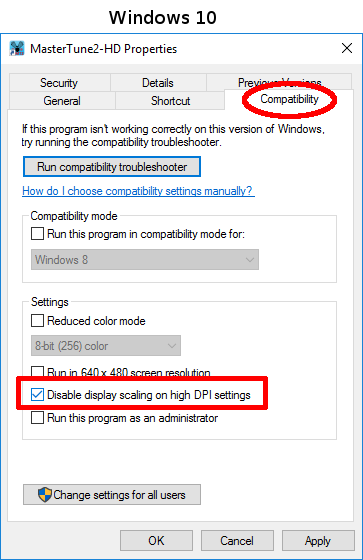 4. Click OK
5. Run MasterTune2-HD again. It should display properly now.
6. If MasterTune2-HD appears partially off the screen, click and drag the title bar to move it back onto the screen.
7. If the MasterTune2-HD window is too small, click and drag the lower right corner to resize it.
These instructions apply to Windows 7, Windows 8, and Windows 10.